mySkiva Cloud Wifi Router makes your existing USB hard drive(s) cloud enabled in seconds without requiring any signup or monthly fees.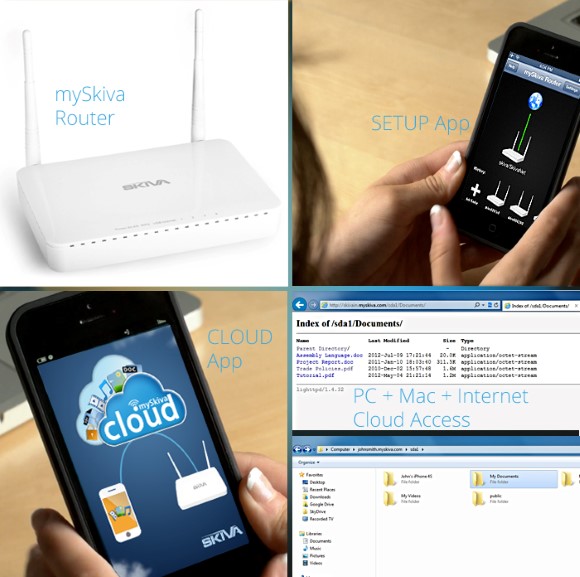 What is mySkiva Cloud Wifi Router?
At first glace it looks like any other router but do not let looks deceive you. An ultra low power cloud server is built into this great Wifi Router. It consists of:

Wifi Router:

High performance 300 Mbps 802.11n Wifi Router.

Cloud Server:

You just connect a USB hard disk and then you can access it from anywhere/anytime.

Cloud Apps:

Mobile apps that let you access your own cloud from your smartphones or computer/laptop.
Why would I want to have one?
Easy:

Fully setup in 30 secs with our App.

Private:

Creates your own personal cloud.

Green:

Just uses 6W of power. One tenth of a standard light bulb's power.

Secure:

Only you and your trusted ones get access.

No Fees:

No monthly fees or signup.

Safe:

Easy backup of your smartphone data.

Fast:

300Mbps Wifi Speed great for HD video streaming.

Always Available:

You can access your data from anywhere anytime.

Expandable:

Using a USB hub you can attach as much storage as you want.

Warranty:

Comes with 12 months of replacement warrantly.

Sharable:

All family members can back up their phone media and share files.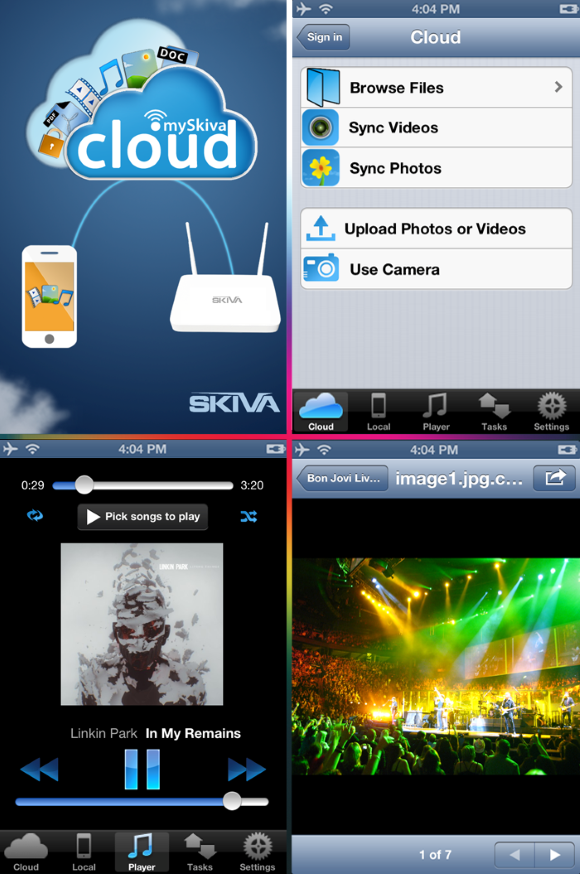 This app makes your USB drive(s) (not included with router) accessible from anywhere in the world. It can do following:

It can

back up all your photos and videos with single tap.

Multiple people can use cloud storage. Each member's data get saved in a separate folder.
You can

share selected photos/videos with other users

of the same cloud.
You can put your music library on USB hard drive connected to router. This app will let you

play your music from your smartphone from anywhere.

You can put movies and other files on USB hard drive and can access it from anywhere using this app.

App can download files for offline access.
Right now we have iOS app already published on Apple AppStore and we are working on final polishing. Android App is under development and will be released by the end of this year (2013). In the meantime Android user can still access USB drive content using web browser or their favorite ftp client app.
See following video for detailed demonstration of this app.


It is possible to plug multiple USB HDDs or sticks to router with the help of USB Hub.
Here is a setup that is

serving 8 TB space on cloud and local LAN !!!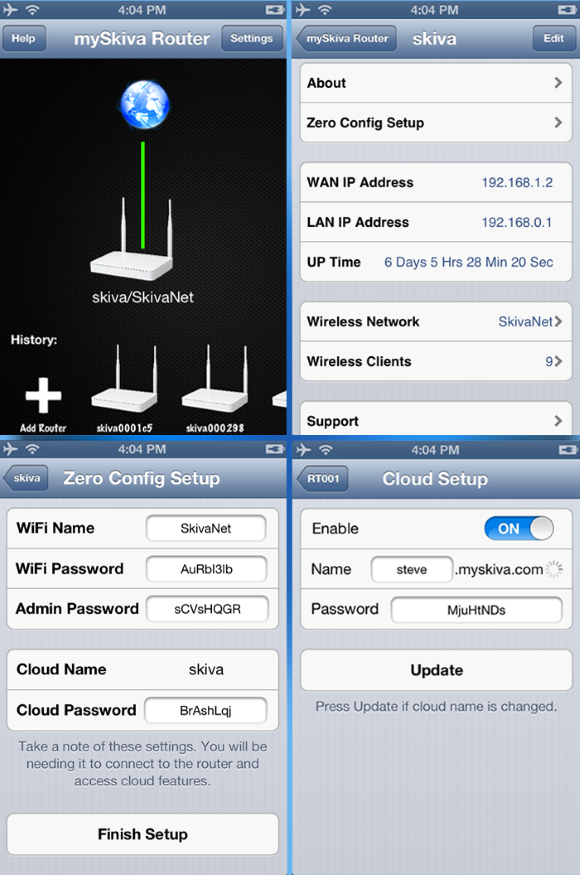 This app is revolutionizing the way Wifi routers are setup. It enables you to setup up the router in under 30 seconds.
This app also shows status of the router whether it is connected to internet or not. It shows how many wireless clients are connected. Now the surprising part: This app works from anywhere not only from home. It means that you can control your router's settings and see its status from anywhere. It enables you to manage router of your friends or parents who live far away from the comfort of your home.
Android App is under development and will be released by the end of this year (2013).
Below video shows how easy it is to setup this router using our "Zero Config" technology.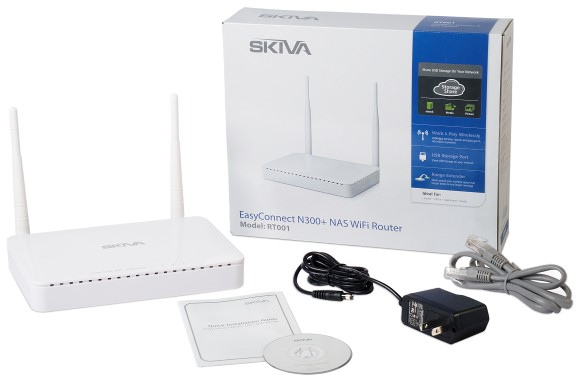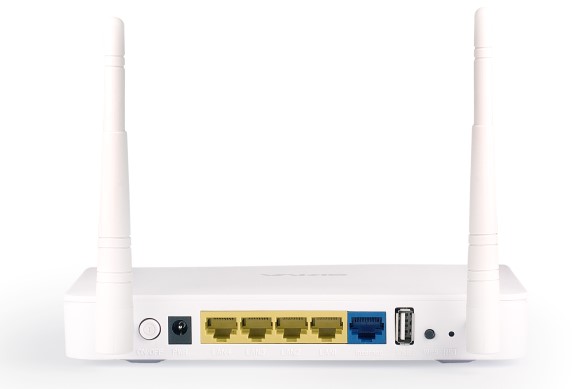 First and foremost this product is a Wifi Router. So we have worked on its performance and range enhancement from very early on. We have achieved up to 50-70Mbps wireless throughput on this router and a range much higher than any router in its category.
Here are the technical specs for the tech savvy: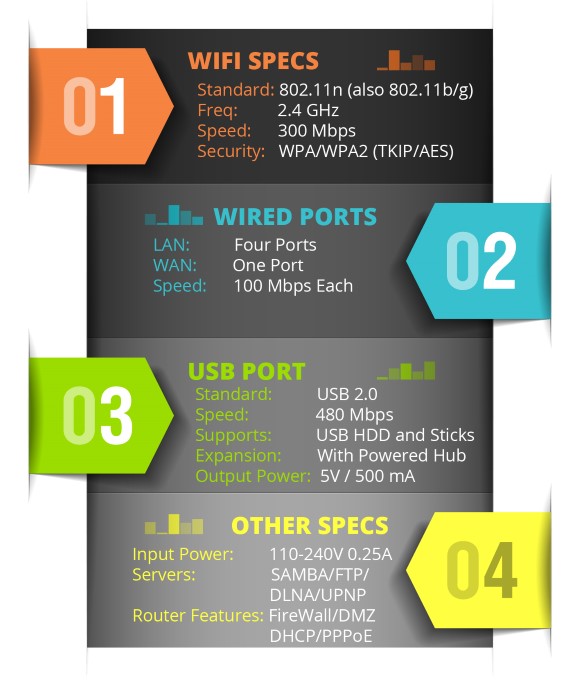 What if you need to access your USB drive content/files from your laptop from outside of home?

Not a problem. We have you covered!! You don't need to install any application. You can get access to your USB storage using native windows file browser. It is simple to setup. See following video on how to setup.


We have not forgotten Mac users. File browser access is available for them as well. See below video for short demonstration:


Note that you can also access files using NAS/Samba server method but that method will work from your local LAN only. Please check "NAS and SmartTV" section for more details.





What if you have to access an important file and you don't have time to do file explorer setup or simply you have just web access?

You are covered here as well. All you need to do is to point your browser to #cloudname#.myskiva.com and provide log-in details and voila you have access to your files.
Each router is given a unique URL for example #cloudname#.myskiva.com. You can choose #cloudname# from available names. Now if you are outside of your home/business and want to access your files through a web browser just type in this URL in your web browser like IE, Chrome or Firefox. Then provide username as "cloud" and your cloud password and now all files will be accessible to you.
See following screen recording to see how easy it is to access your files from the web browser.





Within home/office this router's connected USB drives will show up as network share so you can easily access this share by just typing the name of router in your windows file explorer. For ease of access you can map the shared folder to a drive letter in windows.
Below is the demonstration video for Windows:


Below is the demonstration video for Mac:


Playback on SmartTV / PS3 / XBox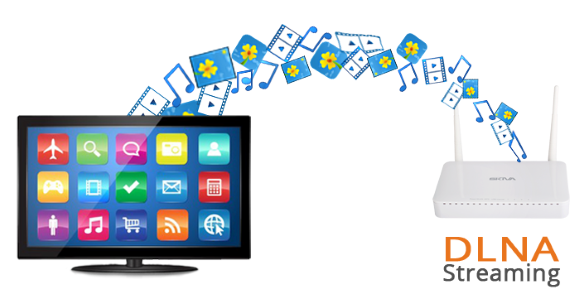 In addition if you own SmartTV or game console like PS3. They will automatically show this router as a DLNA media server and all media files (photos, music and videos) can be played wireless on them. We have tested Samsung SmartTV and PS3. We are going to test many more devices and will post updates here about our testing.
Below is a small demonstration of smooth 1080p video streaming over Wifi on Samsung SmartTV (Note that video is noisy because of camera). It also shows how you can access photos and music using built-in Samsung Link application:





Hardware design and firmware are completed. We have also done small batch production for 1800 routers. We have done beta testing on number of routers. Now we need your support do mass production so that we can make it available to all.
Our apps for iPhone/iPad/iPod Touch are ready and currently being polished for final release. We have made good progress on Android apps and aiming to release them by the year (2013) end.
These 1800 routers are ready to ship for early backers.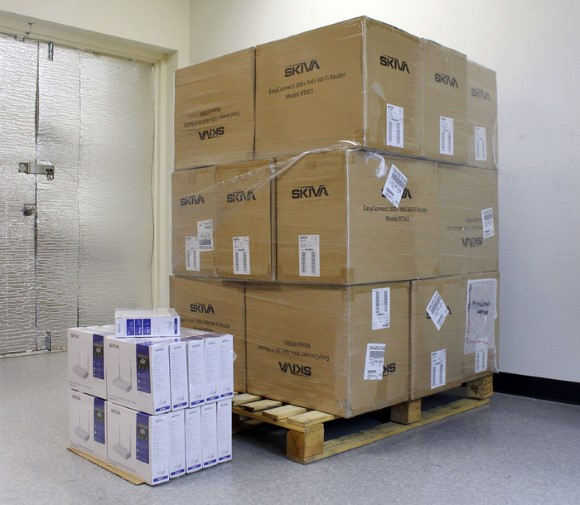 Now we need your support to:

Run mass production of router at high enough quantities that makes production cost efficient. So that we can offer it to you at an affordable price.

Finish our implementation of Android apps.

Finish all the planned improvements in iOS apps.

Implement more innovative features mentioned in the stretch goals section.
Note that all improvements/updates of app software or router firmware will be offered to the backers free of charge forever.





If we are able to raise more money than our original goal we will be doing following awesome features. These will be available to all backers for free.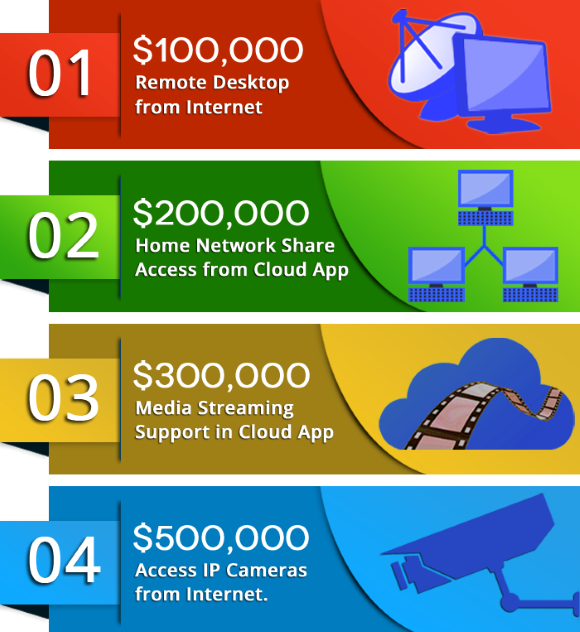 Remote Desktop from Internet: You will be able to use a web browser or our provided client application to connect to home wifi router. After authentication router will scan local network at home for remote desktop servers and present you the list. You at that time can choose the PC you want to connect and get access to it.
Home Network Share Access: Cloud app will be enhanced so that not only you can access USB storage connected to the router but also it will be able to access the windows shared folders on other PCs in your home network.
Media Streaming in Cloud App: Right now cloud app downloads and plays the media files like mp3. We will enhance the application to do media streaming so that playback starts right away.
Remote Access of IP Cameras: Cloud app will be enhanced to show live feed from IP cameras at home.




This router will come with 12 months replacement warranty. You can find detailed information of warranty terms at http://skivatech.com/index.php/product-support/warranty.




Please join us at http://facebook.com/skivatech for more updates.




Design: We have been testing our routers for more than 6 months now. We have completed multiple iterations and improved the quality to rock solid. We feel that router is stable and ready for deployment at homes and businesses. We have a strong support team in case you encounter any problem.
Manufacturing: We have passed through all the necessary regulatory approvals including FCC, CE and ROHS. We have done production of 1800 routers and numerous months of testing. We have partnered with a strong manufacturer in China and we should not have any problem delivering products on time irrespective of the quantity.
Apps: Apps have gone though multiple iterations of development, testing and improvements. In an unlikely event if you face any issue with the apps, our engineering team will solve it on high priority and respond quickly.

Currently it is exlcusively available from Indiegogo . Please visit following link to check details and get one: http://igg.me/at/mySkiva